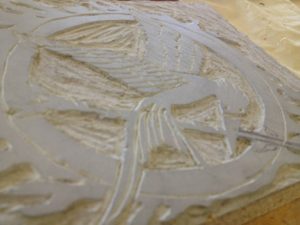 Linoleum Block Cut by Bernadette
Linoleum Block Cuts (or Lino cuts) are definitely one of the students' favorite art projects from the Drawing on History book. While learning about WWII and the art going on in Japan at the time, the students choose a bird design and create their own unique art to print.
This unique art curriculum is designed to give students an overview of the art movements from the time of the Civil War through Vietnam. It is a great homeschool art curriculum, designed by a homeschool mom and art teacher, Deborah Swanson. Drawing on History can be used with homeschool students or any independent art students. It even works well in a class room or co-op setting.
David's Eagle print (left), lino cut (right)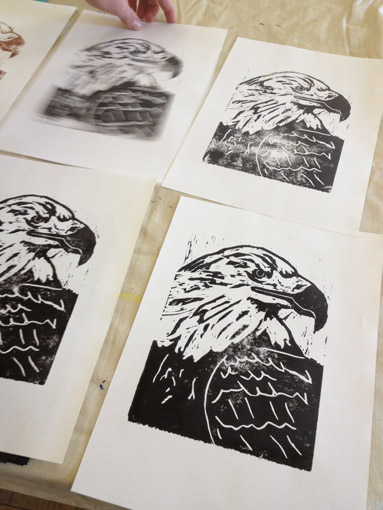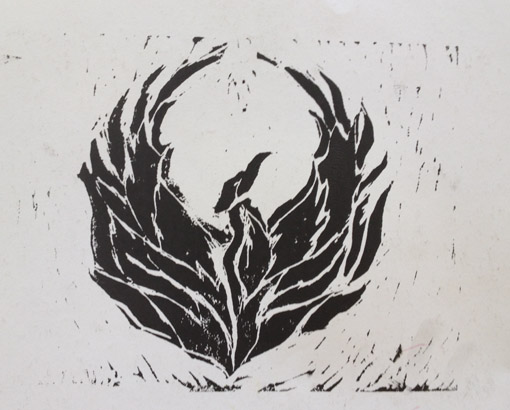 Beth's Phoenix print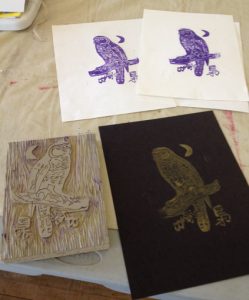 Genvieve's Owl linoleum cut (left). Gold on black print (right). Purple prints (top).