Purchase Drawing on History
Art Curriculum for High School Homeschool Students
GET READY FOR FALL SALE:
Price slashed from
$38.95

to $25.95!!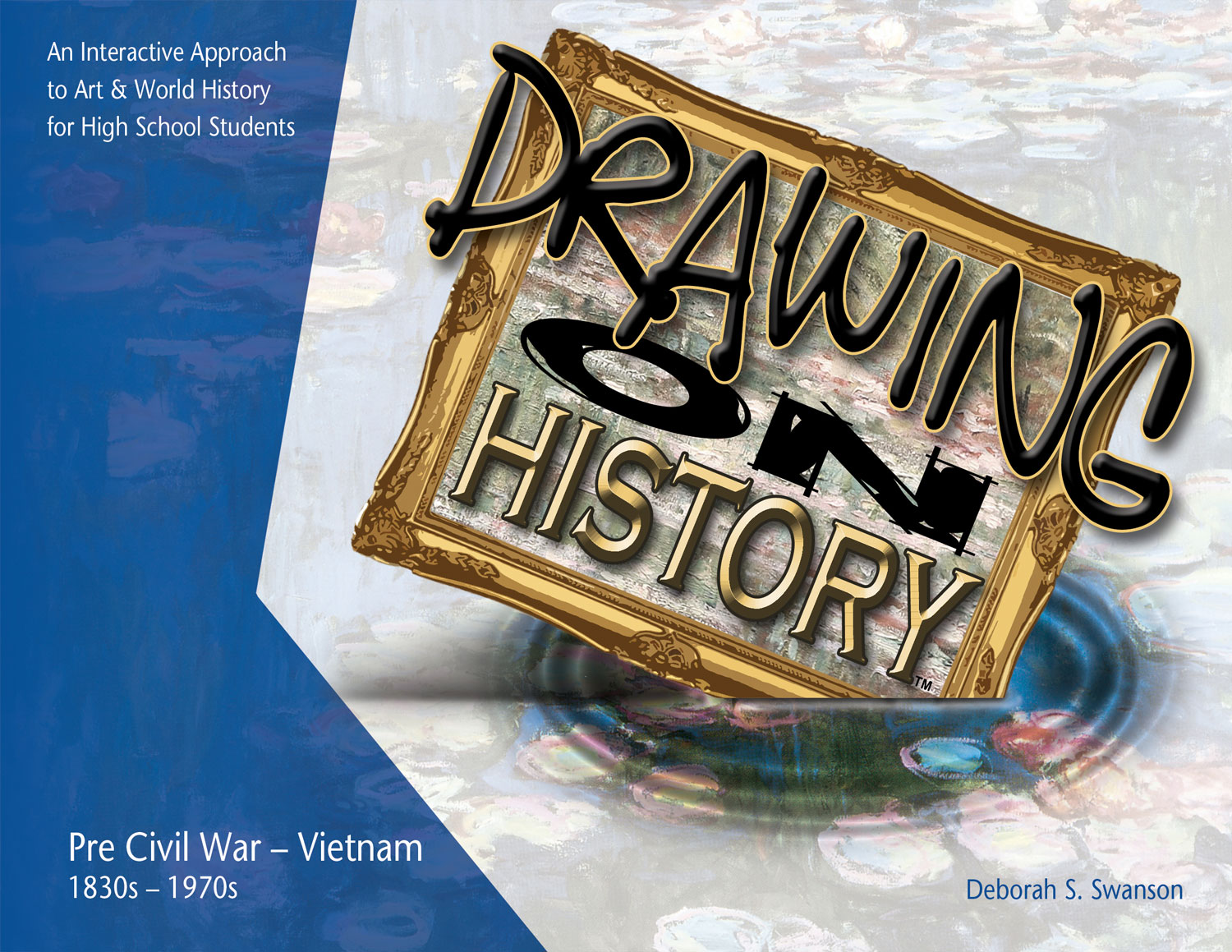 Quality Printing
Lay Flat Wire-o Binding
70 Pages
Access to Online Resource Center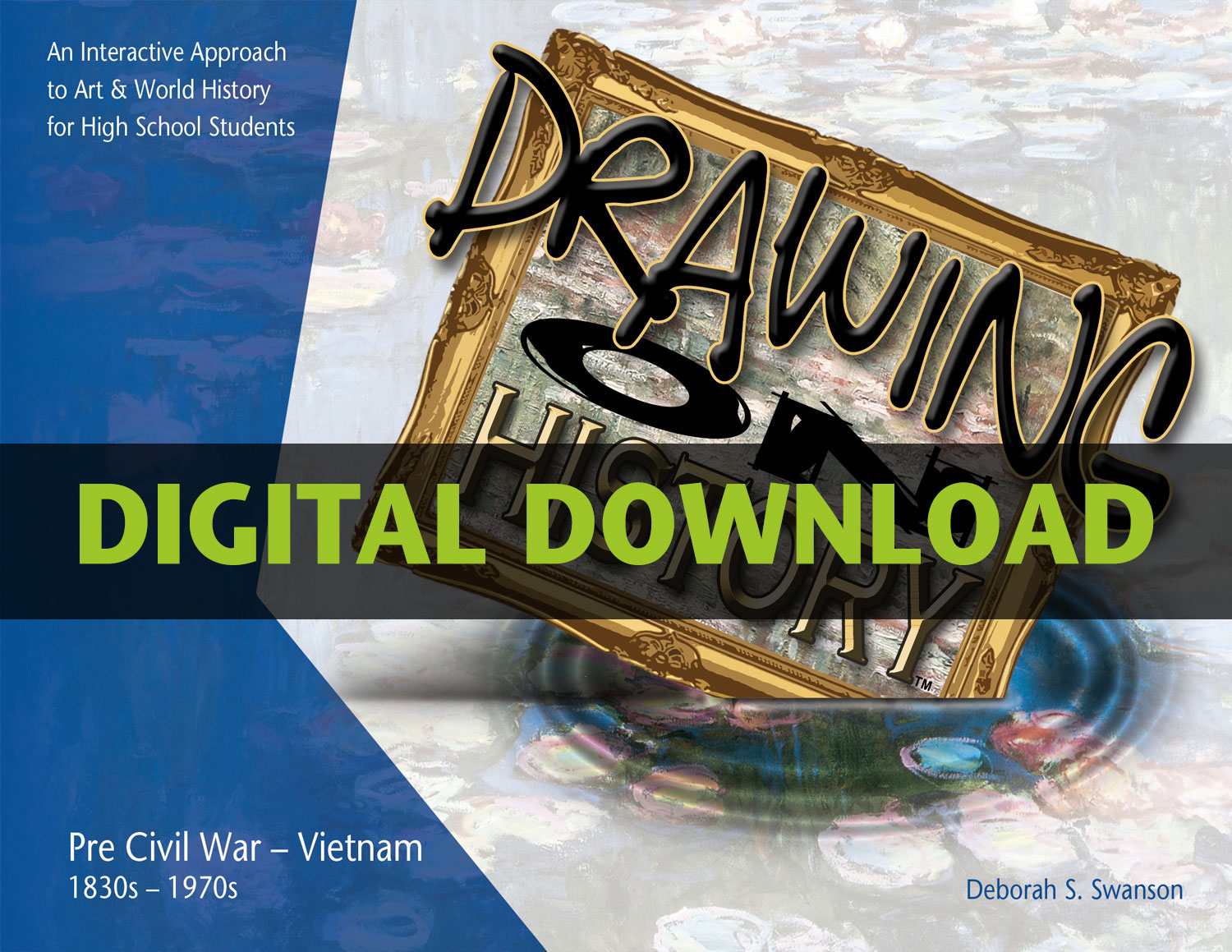 PDF Download
Start Reading Today
70 Searchable Pages
Access to Online Resource Center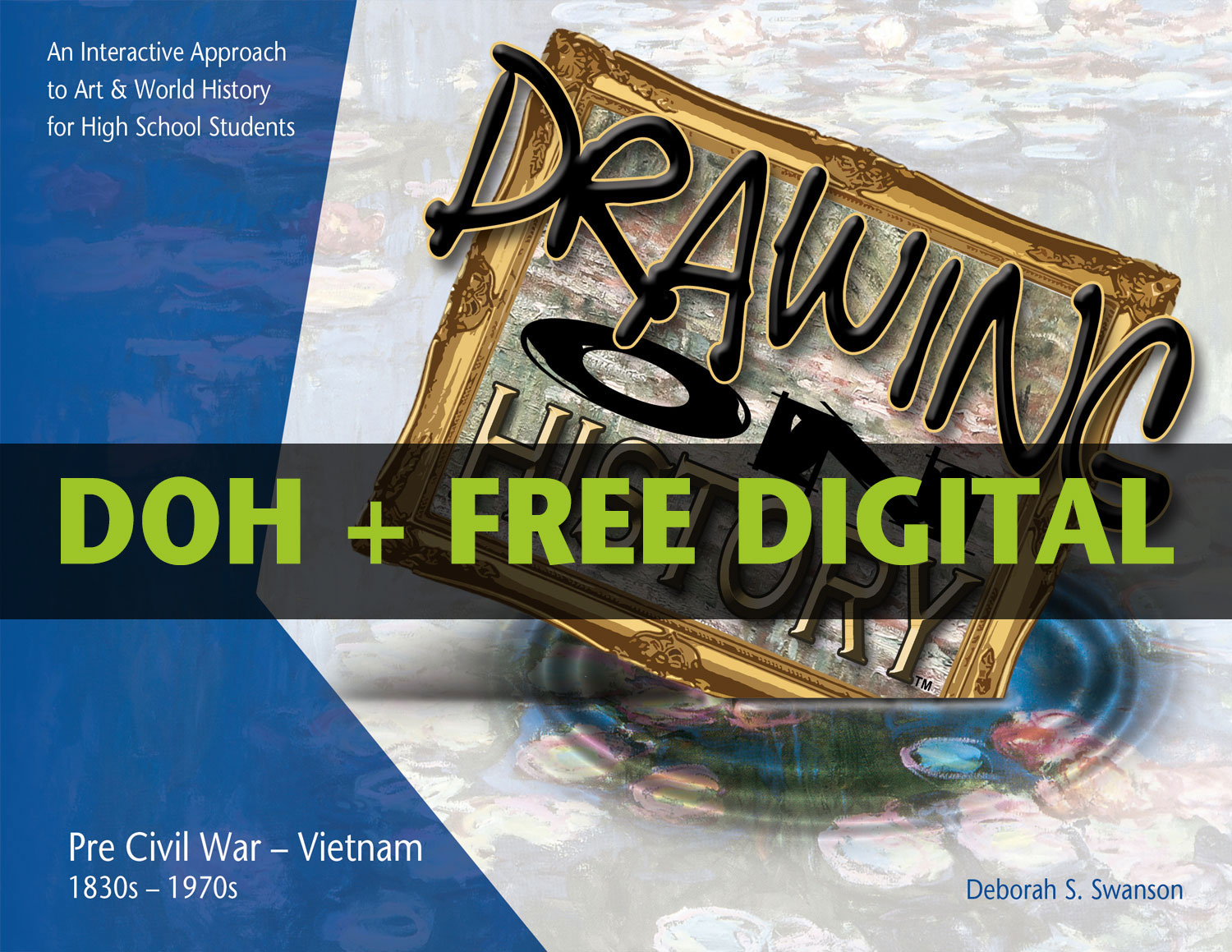 BEST Value
Start Reading Today
Printed Book AND Download
Access to Online Resource Center
Shipping: Standard shipping via USPS, Media Mail. A flat rate of $5.00 per book is charged for shipping inside the continental US ($10 for Canada).
Payment Methods: We use PayPal for all transactions. Once on PayPal you can use the credit card of your choice. You do not need a PayPal account to make a purchase with your credit card.
---
This is a unique art curriculum that is designed for the independent high school student. Vivid hands-on projects will inspire your student to understand art history while creating their own work of art. Each book or digital download comes with an access key for tutorials, history videos, in-depth lesson plans, quizzes and exams.
---
Art History Reference Book: DK ART
This book is an excellent reference guide for many years of art study. It is not mandatory to purchase, but extremely helpful.

At the beginning of most lessons you will be referred to a DK ART Reference page number. This book has been revised by the publisher and is now available under the name ART: The Definitive Visual Guide by Andrew Graham Dixon and Ross King (ISBN: 978-1-4654-7475-9). Please download the Addendum for page number changes and book information.

You will find this book through larger online booksellers.
---
PURCHASE ART SUPPLIES
These links will take you away from our website to one of our trusted art supply stores where we have created ideal shopping lists for you. We are not affiliated with this supplier and you could actually use these lists at any art store. You will also find supply lists at the beginning of each chapter in Drawing on History.



Paper Back vs. Download?
Having a hard time deciding which to purchase? Here's the difference:

Paperback:
Touch, feel and turn the pages
High quality, beautifully reproduced artwork
Lay-flat wire-o binding
Printed on thick, premium paper
Landscape format, like a sketch book
Use and view without a computer
Includes exclusive access to Online Resource Center
Digital Download:
Instant access to material
Quality resolution PDF file (you'll need the FREE acrobat reader to view)
All website resources are hyper-linked for instant access to the correct websites
Searchable and indexed for easy navigation
Includes exclusive access to Online Resource Center

Get adobe reader Get Adobe Reader if purchasing the digital download.