Drawing on History: Art & History Lessons for High School Homeschool Students
Pre Civil War – Vietnam Level: High School (9-12 gr.)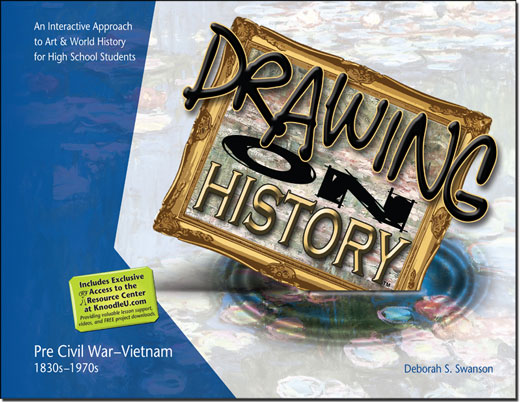 Intro: The world of art history is truly like a fine tapestry. Artists weave their lives into their art; they are affected by their surroundings, local and global events, as well as other art movements. As one style moves in, one moves out, and other brief styles interrupt or influence the other. While it is all happening you don't really get a sense of the whole picture, much like looking at the back of a tapestry while it is being made. Today a student is able to gaze into the past as if looking at the front side of a tapestry—seeing an amazing picture of history.
This course is intended as a brief survey of art from 1830–1970, just before the Civil War to the early 1970s. We will cover most of the major art movements that evolved during these 160 or so years, but not all of them. Many of these movements span extended periods of time and some change slightly during that course of time.
Some movements overlap. A few movements are regional and some became worldwide, especially after WWII. We will also look at some art that doesn't "fit" into any of the major art movements but is applicable to our study of history and major world events during that time.
This art curriculum is designed to give each student a basic understanding of what was happening in the art world during major events in history. Art can be a very effective tool for studying the history of the world. The artist is a lot like a historian, but in a visual way. When an artist uses his or her art form to depict social, political, and emotional events in his or her life we understand history in a deeper, much richer way. History affects art and art reflects history. The two are inseparable.
Lessons:
Romanticism
African American Slave Artisans
Impressionism
Neo- and Post-Impressionism
Art Nouveau and Symbolism
Fauvism and Expressionism
Modernism in Print
Cubism, Dada, and Surrealism
Documentary Photography
USA: WPA, Federal One Project, and the FAP
Art and War – Pablo Picasso
WWII – Art of the Third Reich and Degenerate Art WWII – The Art of the Woodcuts of Japan
Abstract Expressionism
Pop Art
Psychedelic Art, Tie Dye, and Hippies


Buy the book NOW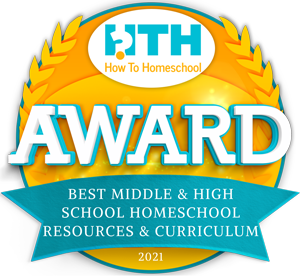 2022 Winner of the Best Homeschool Curriculum & Products on the Plant Award from How To Homeschool
2021 Winner of the Best Middle & High School Homeschool Resources & Curriculum Award from How To Homeschool
FABULOUS REVIEWS:
Drawing on History is a delightful introduction for anyone desiring to add art history and composition to his or her student's education. . . Easy to follow directions for creating these compositions removes the intimidation factor for the less artistically inclined. . . Carefully chosen examples of major art pieces, inspiring student samples, and expert layout and design make this guide a visual feast.

. . .Those fortunate enough to use this engaging guide, will learn how art reflects the social, cultural, and historical realities of the day, and in so doing find a fresh and inspiring window into the world of history and art.

Rea Berg, Beautiful Feet Books