A Student Art Show was the perfect way to end the school year! I had over 30 young students this year, which was exhausting and inspiring at the same time. The Drawing on History art curriculum gives the students a full year of fine art credit (perfect for a homeschool art class) and a unique experience using a variety of mediums. This exciting high school curriculum was written to engage the student in history and art with super fun hands-on projects. We had both Jr. High and High School students in this class and they all did a fantastic job. The two other classes, which I taught this year, Intro to Art and Intermediate Art were only one semester, but packed with great instruction and exciting projects.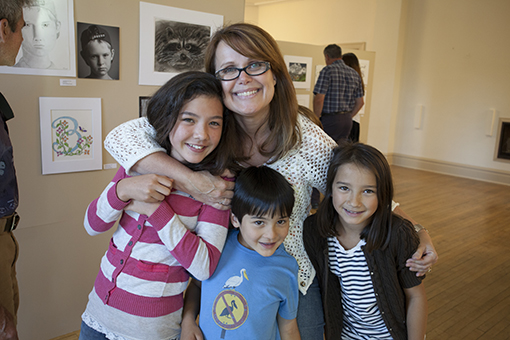 These kids bring me drawings every time they come to my office.
This year I had students ranging from 6 yrs to 18 yrs, as well as many adults in private lessons or My Masterpiece Classes. Whew!
I am so proud of each and everyone of my students. They all grew so much as they were challenged with new ideas and different ways of thinking about art and themselves as artists.
Enjoy a look through our 2013 Student Art Show.