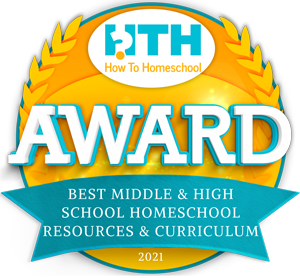 Best 2021 High School Homeschool Art Curriculum Award Winner from How to Homeschool
We're delighted and honored to announce that we have won the Best Middle & High School Homeschool Resources & Curriculum award from How To Homeschool. Undoubtedly, one of top homeschooling websites, HowToHomeschool.net reaches of over 25 million parents each month. With hundreds of nominations and rigorous criteria to win, we are deeply grateful for this recognition.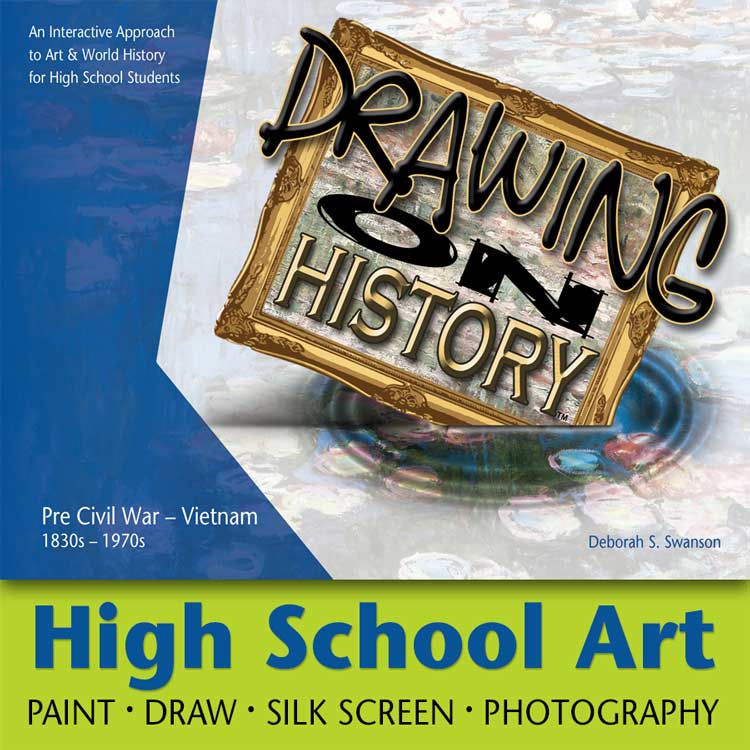 Art Curriculum for High School Homeschool Students
Drawing on History is an interactive, art lesson approach to art history and art appreciation. This unique art curriculum is designed and written for homeschool or independent study high school students. Covering one-year of fine art credits, your student will enjoy every bit of it. The student will get an overview of many of the major art movements from Romanticism of the 1830s to Psychedelic art of the 1960s with inspiring art projects and instruction.
Art can be a very effective tool for studying history. Accordingly, each student will gain an understanding of what was happening in the art world during major events in history. The artist is a lot like a historian, but in a visual way. When an artist uses their art form to depict social, political, and emotional events in their life we understand history in a deeper, much richer way. Consequently, history affects art and art reflects history. The two are inseparable.

How about making this next year easier on YOU? Grab the supply list, purchase the tools, and hand the book to your student. Then, let them explore art in a fun new way with this award winning art curriculum!